Your Shipping – Our Passion
The history of Gava Australia goes back to 1982, when the company's founder, Dr Alessandro Colombini, came from Italy to Australia. In 1991, he entered the Shipping Industry working as an Italian Delegate for a local company. After 5 years of experience, Alex opened his own company in Sydney on the 20th of September 1996 in partnership with the Gava Group, a leading worldwide organisation.
Initially established as specialists in Italian-Australian traffic, Gava Australia has grown into a well-established company in the Oceania region. For more than 25 years, Gava Australia has supported and contributed to the success of many clients, who are today still very grateful to us.
Gava Australia has also provided work to many suppliers and business associates, creating opportunities for many employees to support their families. We are proud of who we are and how we have developed as a company over the years. Gava Australia prides itself on hard work and our genuine values, including loyalty, reliability, dedication, and passion.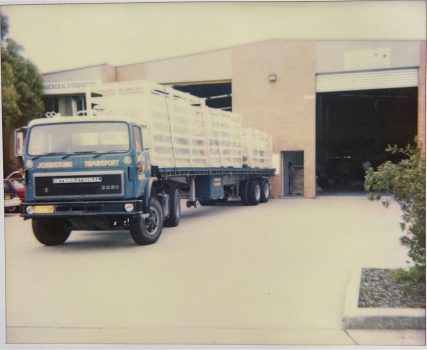 Where it all began | Mascot, Sydney 1991
Whilst working in the Mascot Premises, Alex had the pleasure of working alongside a promising young man, Richard White. At the time, Richard was working on developing the first 'software' of the freight forwarding industry in Australia, which has now completely revolutionised the IT shipping industry across the globe. This company is now known as WiseTech Global.
It's incredible to think that from these humble premises in Mascot back in 1991, both Alex and Richard, in different ways, were successful in fulfilling their dreams through their determination and passion for the industry. When you have the will and vision to create success, it is possible.
.
Sydney Opening
We started work in Australia with the opening of our head office in Sydney.
IATA License
Receiving the accreditation of our IATA licence, we began developing our export business.
Melbourne Branch Office
The Gava Australia team expanded into Victoria with the opening of our Melbourne office.
Australian Expansion
We expanded in Australia, through our selected agents in Perth, Adelaide, and Brisbane. 
New Zealand Expansion
We expanded into New Zealand, with selected agents in Auckland, Wellington, and Christchurch. 
Upgraded Sydney Office
We purchased our own premises in Sydney (Waterloo/Alexandria) with 1000sqm of commercial office.
10 Year Anniversary
We celebrated 10 years of Gava Australia and the relationships we built in this time.
Asia Expansion
We expanded into Asia-Pacific with the opening of the Singapore Branch Office.
25 Year Anniversary
The Gava Australia team celebrated 25 years of superior freight forwarding support in Australia.